Build life-long habits in 8 weeks
The last few years changed everything. You're starting to wonder…
The problem is most gyms are...

Crowded
People fighting for the same equipment
Confusing
Where do you start?
What should you do? Intimidating
Full of Meat-heads and Instagram Models Repetitive
Same workouts day in, day out Impersonal
Nobody knows your name or cares about you
You need a program with...

Coaching
A coach to give you workouts and make sure you do them

Nutrition
A program to help you eat to perform

Mindset
Develop habits you'll keep for life

Weight Training
Get stronger with good form

Cardio
Breathe hard, get sweaty

Skill work
Learn gymnastics, kettlebells, strongman, and more...
the best shape of your life
in 3 easy steps

1 - Show up
Show up! Commit to bettering yourself!

2 - Learn how
Get comfortable and learn what you're capable of.

3 - Make progress
Watch yourself get stronger, fitter, and more confident as you take the next step on your fitness journey.
We don't just care about workouts,
we care about you
Since 2013, We've helped over 1200 people lose more than 10,000 pounds.
Check out some of their stories.
Edison lost 40 lbs at the age of 50, having never worked out consistently before. His newfound confidence allowed him to make changes that go well beyond the scale.
Cecilia had never lifted weights before, and wasn't sure if she'd even have time to work out with 3 young kids at home.
Joanne loved running and Spartan races, but couldn't do many of the obstacles. A few months at Hale and she got her first pull up!
Find your next "happy place" by downloading our guide.
Has your gym stopped working for you?

Do you hate going?
‍
Is it a waste of time and money?
‍
15 years ago, we fired our gym when we discovered how much better it could be.
‍
Download this guide to find out what we learned, and what you should look for in your next gym.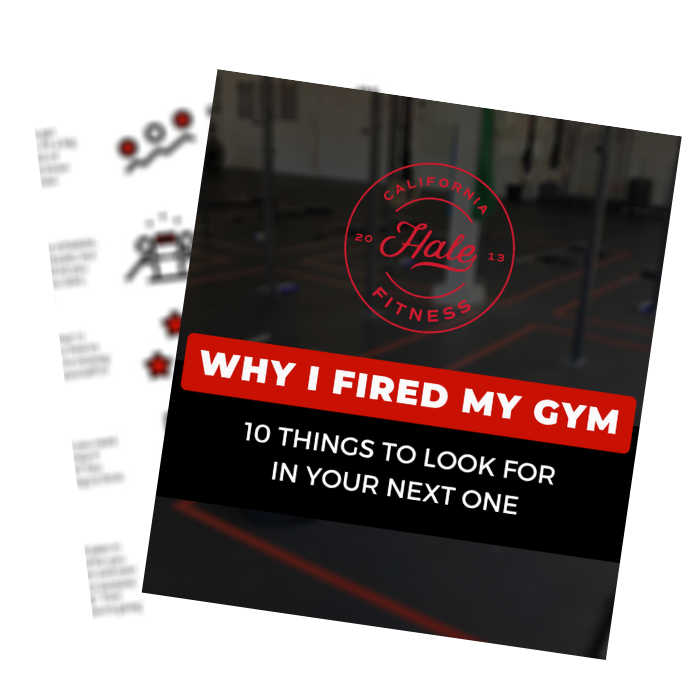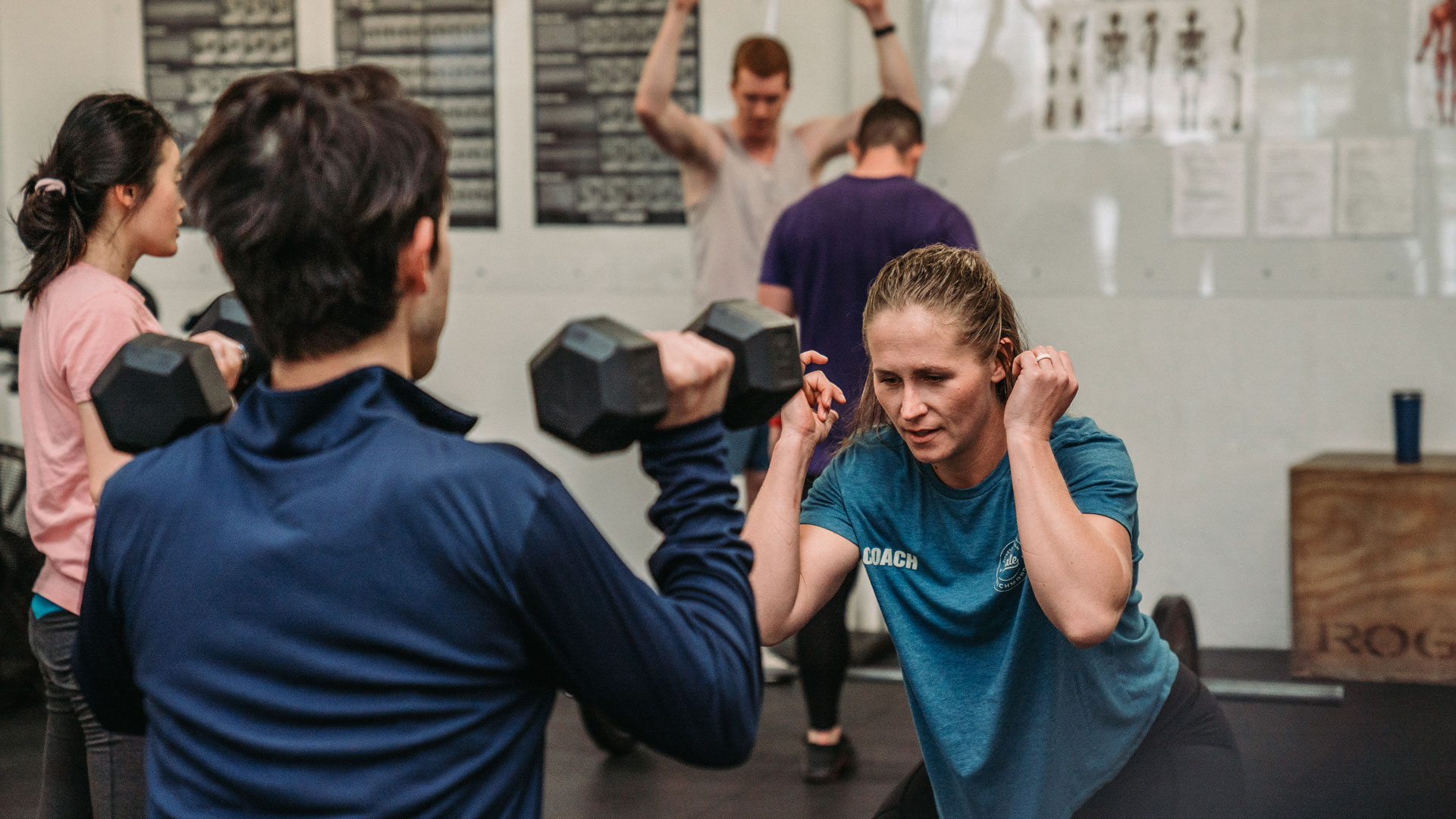 Online classes
Train in your living room or garage! Daily strength and conditioning classes are available online.

$129/mo
Small group classes
Train at Hale in a small group. Over 40 classes available per week in a safe and motivating environment.

$209/mo
Personal coaching
Need to lose 20 lbs? Fix an injury? Prepare for your next race? Get results faster working with a coach.

Starting at $399
When you're short on time, getting to the gym to work out can be overwhelming. At Hale, we create simple workouts and nutrition plans that fit your schedule so you can get in the best shape of your life.
You're looking for a fitness program, but there's never enough time to work out, which leaves you feeling frustrated and guilty that you aren't taking care of yourself. You deserve more. We know what it's like to feel frustrated with your progress…our coaches have been through it too, but we've helped more than 1200 busy men and women look better, feel better, and get stronger.

It's simple.
1) Get a custom plan
2) Show up
3) Be a badass!

Stop getting stuck, starting over again, and wondering if you are doing it right. Book a free intro today and start looking better, feeling better, and getting stronger today

Click below to book now.